Massage Therapy - Blossom bodywork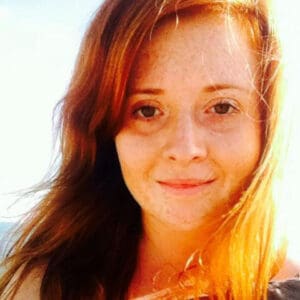 I graduated from a 700 hour Massage Therapy program at the Colorado School of Healing Arts in April 2018. I am fully licensed and insured. I have training in Swedish, Deep Tissue, Trigger Point therapy, Myofascial Release, Sports, Neuromuscular Massage and Ashiatsu Massage. I also have training and knowledge in using Aromatherapy Oils, Cupping and CBD topicals to enhance your massage experience.
I do consider myself an intuitive healer; my intention is to help people become more aware of their bodies and help facilitate healthy transformations. My goal is to help my clients realize their full potential by providing intuitive, healing, relaxing massage and bodywork. I uphold important values in my personal life that translate into my treatments. This includes practicing yoga and meditations. I strive to both educate and heal my clients, empowering them to live better and healthier lives.
I moved to Denver in 2005 from Western Australia, I love being outside and around water any chance I can! I have grown up being super conscious of my body and health because of my diagnosis with Type 1 Diabetes. I hope to help share my knowledge of the human body and healing with my clients.bYou can book online with me for a session at Phia Alchemy, currently on Mondays and Tuesdays only. Mobile Massage Sessions (I will travel to you) are available other days of the week. If you can not find a time that works for your schedule online, feel free to call, text, or email me to get something figured out. I am also available to book for Chair Massage Events. I look forward to healing with you!