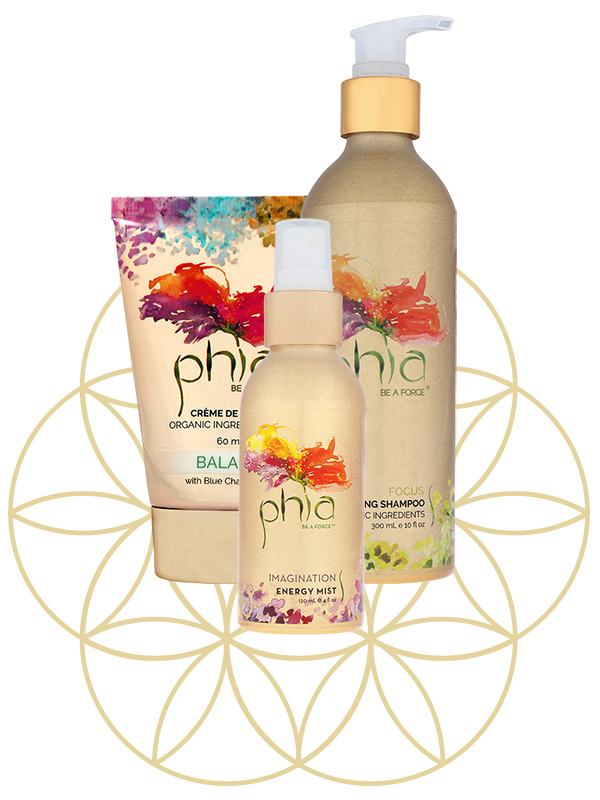 INSPIRED BY SPORT
SUPERCHARGED BY NATURE
SCIENTIFICALLY VERIFIED
BE A FORCE

Wellness products


ENGINEERED WITH NATURE'S BIOENERGETICS
TO FIT YOUR SIGNATURE FREQUENCY
Natural energies impact the way we
feel

, the way we

think

, and how we

live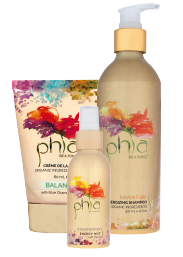 At Phia Lab, we harness energies created by sun, soil and water, found in fields, forests and oceans from the far corners of the world. Products are created with your well-being in mind, deliberately void of synthetic substances.  Phia can have the greatest impact on you when products are matched to your signature frequency. Why Phia? We believe, and our research indicates, that these natural elixirs provide quantum nutrition for your energy body helping you live a happier, healthier life … to be a force!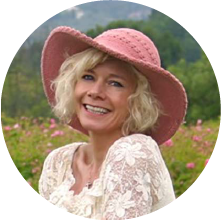 OLYMPIAN

• Engineer • Alchemist
Our Founder and Happy Scientist, Michelle Roark is a two-time Olympian, chemical engineer, scientist of bioenergetics, certified perfumer, wellness entrepreneur and self-proclaimed alchemist. When her sports psychologist suggested that she strive to experience the "zone" with all five of her senses, she decided to create her personal scent of competition. From this quest in the start gate, Michelle found bioenergetics in the lab.
At Phia Lab, we want you to live with passion, to sparkle… to be a force! While we believe deeply that our products can make that happen, we recognize that one force does not fit all. Based on our research, we developed a proprietary Energy Spectrum to classify biological essences of the botanical world according to their energy content. Complete the Energy Fit Guide to discover your signature energy frequency and learn how the Energy Spectrum can work for you.
See the tree through the forest
Pop up on your board and enjoy the surf
Ride hands-free on the roller coaster of life
Engage in the precious Present
Float like a butterfly sting like a bee
SUPERCHARGED BY NATURE
SCIENTIFICALLY VERIFIED
At Phia, we believe that the complex molecular structures of nature's purest ingredients contain beneficial attributes and energies that synthetics will never possess. In our lab, we strive to create powerful products by combining the best nature has to offer in perfect mathematical formulations while engineering the physics of nature to amplify energy frequencies in a unique line of bioenergetic Energy Waves. Select the Energy Wave that fits your signature frequency and you will experience quantum nutrition for your energy body.
Formulated from the bioenergetics of the botanical world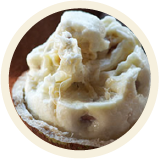 5
Moisturizing butters from the rainforest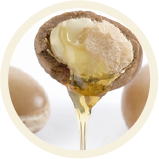 8
Nourishing nut oils from Africa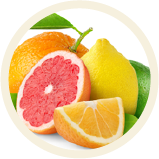 7
Antioxidant rich tropical fruits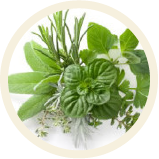 89
Biological essences from the botanical world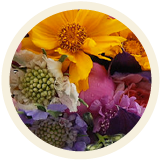 600+
Flower petals in each energy bouquet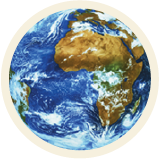 50+
Countries sourced for rare ingredients
NEVER TESTED ON ANIMALS, NO ARTIFICIAL PRESERVATIVES, FREE OF MEA, DEA, DYES, PARABENS AND SULFATES, GLUTENS.

Who benefits from a phia regimen?
Michelle skied moguls. Kristin is a nurse for Flight for Life. Rico runs a hip-hop studio in Boulder and a school in Haiti. Mary works with 4th graders. Emily promotes happiness with art. Dawn and Garrett launched Wonderbound. Shari practices law and founded a charity for children.
tell us your phia success story

Phia Lab is on a mission to plug everyone into the bioenergetics of nature.
Be part of this adventure and become a Phia ambassador! This means being a part of a community of curious minds, passionate hearts and relentless forces of nature. It means building your social presence, getting pre-launch access to all of our creations, and being in the loop before the rest of the world.
Phia Exclusively in Salons & Spas
Phia products are exclusively available on our web site and in fine salons and spas.