Hacking Physics, Persevering Like an Olympian, and Realizing the Alchemist in You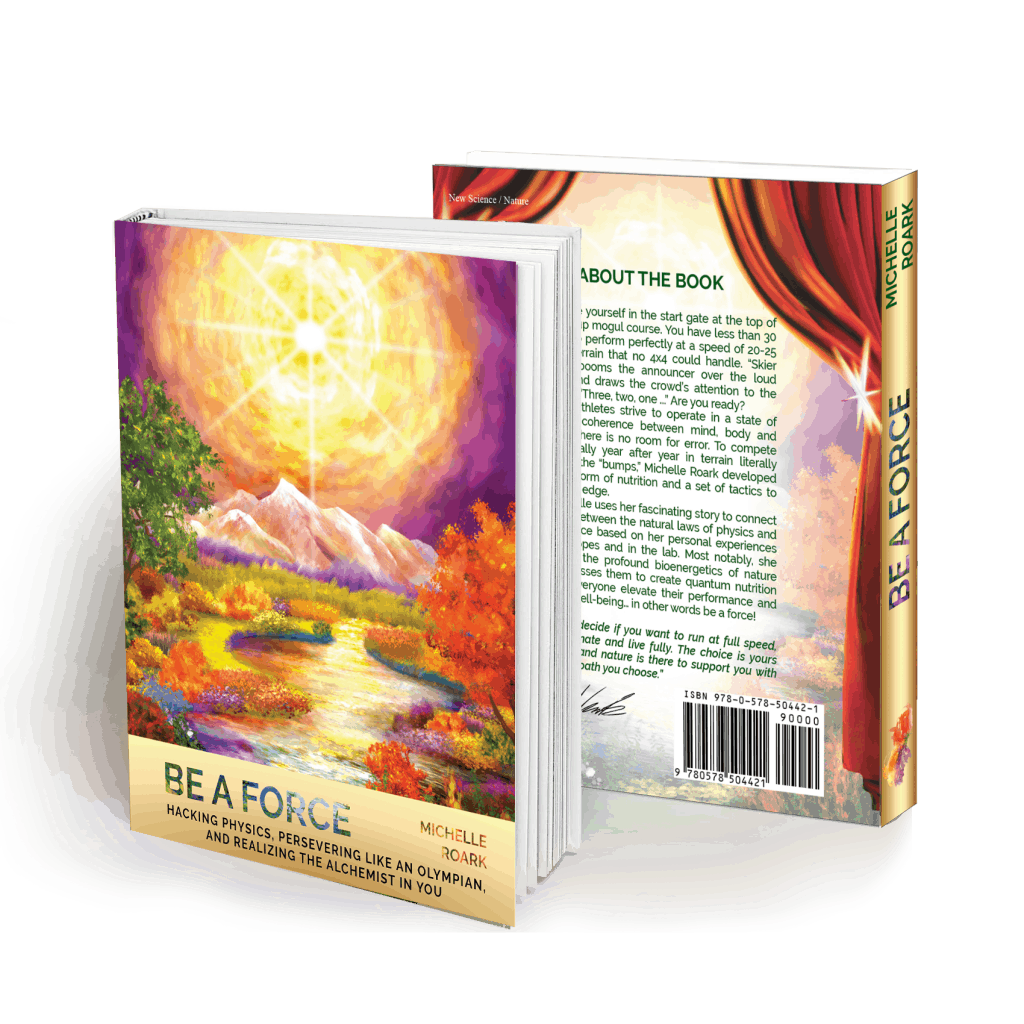 Picture yourself in the start gate at the top of a World Cup mogul course. You have less than 30 seconds to perform perfectly at a speed of 20-25 mph on terrain that no 4×4 could handle. "Skier ready …," booms the announcer over the loud speaker and draws the crowd's attention to the start gate. "Three, two, one …" Are you ready?
Elite athletes strive to operate in a state of complete coherence between mind, body and energy. There is no room for error. To compete professionally year after year in terrain literally known as the "bumps," Michelle Roark developed a unique form of nutrition and a set of tactics to acquire an edge. 
Michelle uses her fascinating story to connect the dots between the natural laws of physics and performance based on her personal experiences on the slopes and in the lab. Most notably, she quantifies the profound bioenergetics of nature and harnesses them to create quantum nutrition to help everyone elevate their performance and improve well-being… in other words be a force!
"You decide if you want to run at full speed, be passionate and live fully. The choice is yours to make, and nature is there to support you with whatever path you choose."

Michelle Roark is a cum laude graduate of Colorado School of Mines in chemical engineering, scientist of bioenergetics, certified perfumer, and wellness entrepreneur. She is also a two-time Olympian, World Cup Champion, World Champion silver medalist and three-time ​National Champion in Freestyle Mogul Skiing.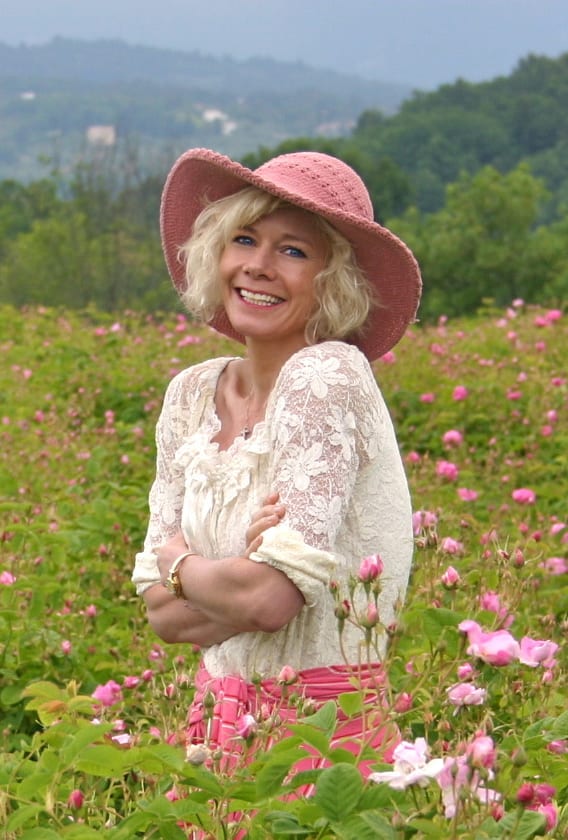 As the Founder and CEO of Phia Lab, she studies the bioenergetics of the botanical world. Based on her pioneering research into the energy content of biological essences, she created Phia Lab. The Lab is based in Denver, Colorado, where she also runs and operates the award-winning Phia Alchemy Wellness Salon Spa. 
Her friends and family will tell you that she is someone who can bridge the extremes.  She is the most colorful scientist in the lab who also operated a gas chromatographer mass spectrometer for purposes that haven't been done before. In self-bedazzled ski gear from helmet to boot, she has crushed the most difficult mogul runs on the World Cup tour.
Today, she is pioneering a new field that bridges performance, material science and the world of energy vibration. Through Phia, she spreads the point of view that the bioenergetics of nature can help you achieve mind, body and energy coherence — the zone.